Event Details
DE SHRM Dinner Presentation - Transforming Your Mission with David Horning
Date:
August 14, 2018, 5:30am
Organizer:
Location:

Christiana Hilton
100 Continental Drive
Newark, Delaware 19711

Price:

$30.00 DE SHRM Members & $40.00 at the door. Guest registered by August 10th by noon - $50.00 $55.00 Guests registering at the door. $5.00 DESHRM Student Member Cancellations for full refund must be received by noon August 13, 2018. If your registratio

Event Type:
iCal link
August 14, 2 018
5:30 pm Dinner Meeting
Christiana Hilton
Transforming Your Mission
David Horning
SHRM and HRCI Certification Credits are Pending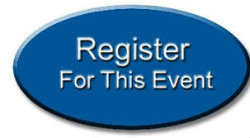 Join the DE SHRM Chapter on August 14, 2018 at 5:30 pm for a dinner presentation by David Horning on "Transforming your Mission."
According to a 2016 Gallup poll, only 1/3 of Americans report being engaged by their work, a problem that's holding back innovation and growth. According to Harvard behavioral researcher David Perkins, 90% of our thinking errors are errors of perception. Part TED Talk and part Saturday Night Live, discover why people do what they do, and learn to use perception to transform problems into opportunities, conflicts into relationships, and work into a meaningful mission to engage you and your team.
Because of the low engagement rate of employees and the relative complacency of modern business culture, this presentation is meant to use humor and audience engagement to disrupt the plague of skillset over mindset when it comes to work. With simple psychological shifts based on perspective, professionals can transform routine, unfulfilling work into an engaging mission that serves themselves, their teams, their organizations and their workplace cultures, and their communities. Not only does this shift boost morale, but it improves performance and leads to long term gains in revenue, goal achievement, and productivity.
Learning Objectives:
Transform problems into opportunities with an awareness of how perspective influences action
Create a self-assessment system for personal accountability by learning to ask the Power Questions and take action
Develop a meaningful personal and organizational mission centered around service
Learn skills to shift your perspective of others to build relationships out of conflicts
Boost morale, creativity, and community using the "Yes, and..." principle of improvisation
BIO: Originally from Akron, Ohio, in 2012, David Horning moved to New York City to study sketch comedy writing and improvisation. After developing 2 web series' and performing around the city, he produced "Laundry Day," a sketch comedy show featured at Carolines on Broadway in Times Square, which was selected as part of the 2014 New York Comedy Festival. Inspired by the power of laughter, David now uses fun characters, comedy sketches, and his trusty slideshows to entertain, educate, and inspire so that others may use the power of their thoughts to build a foundation for their lives.
Our passion is located at the intersection of our interests and talents, it fills a need, and is centered around giving to others. This revelation inspired me to return to the Northeast Ohio area in the fall of 2014. As an avid researcher of the practical impact of human behavior, self-development, leadership, management, and positive psychology, I saw an opportunity to use what I had learned to deliver a more meaningful message than just comedy. Seeing a need for perspective in the world, I decided to fuse motivational speaking and comedy together, and I have spoken for businesses, professional organizations, service clubs, college students and faculty, and convention audiences around the country. Being able to inspire laughter, empowerment, and growth inspires me to wake up each morning with one mission in mind: to inspire others to do the same.