Event Details
DE SHRM Chapter Emerging Leaders Group Networking Event
Date:
May 7, 2018, 5:30pm
Organizer:

Emerging Leaders Networking Event

Location:

Iron Hill Brewery
620 Justison Street
Wilmington, Delaware 19801

Price:
iCal link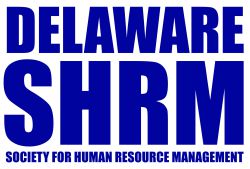 Emerging Leaders Networking Event

May 7, 2018

Iron Hill Brewery, Wilmington, DE 19801

5:30 PM

Join us for an evening of networking with your peers while sharing insights and support. You'll have the opportunity to meet new people in a relatively similar stage of their career and build a network for future opportunities! Come prepared for a night of fun and networking with local professionals.
Cost: $10.00 Registration fee includes fun networking opportunities, appetizers and one drink ticket (good for beer or wine).
Be sure to bring plenty of business cards with you!
* The DE SHRM Emerging Leaders group is dedicated to engaging professionals with roughly 0-8 years of experience, including college students.*