Event Details
Legislative Day in Dover, DE ~Field Trip to Legislative Hall
Date:
April 26, 2018, 9:00am
Organizer:

Joint Effort of DE SHRM Chapter, DELMARVA SHRM and SHRM DE State Council

Location:

Meet at Legislative Hall
411 Legislative Ave
Dover, Delaware 19901

Price:

This is a Member's Only Event - $25.00 Must be paid in Advance

Event Type:
iCal link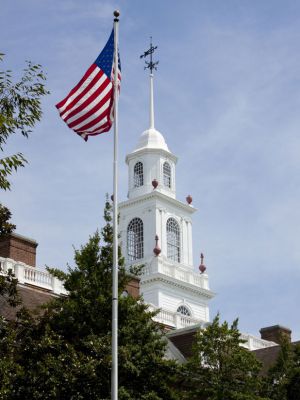 Join DE SHRM and DELMARVA Members for a the Delaware SHRM local chapter's first Legislative Day. This is a "Member Only" Event.
Limited to First Registered and Paid 30 Attendees

Agenda
9:00 AM – 10:00 AM Guided Tour of Legislative Hall (Must have photo ID to participate in tour).
10:15 AM –11:30 AM Meeting at the Dover Library with Representative, Jeff Spiegelman.
2:00 PM –??? Legislative Session – Legislative Hall
11:30 AM – 1:30 PM Lunch at Fraizer's Restaurant with Representative Paul Baumbach
Meet at Legislative Hall- Link to Information and Parking Directions
Our group will meet at Legislative Hall, 411 Legislative Ave, Dover at 9:00 a.m.
Prompt arrival is essential.
Bring I.D. and be prepared for the metal detector at the hall.
There could be a slight delay/wait for our group as well as others to go through the metal detector.
This event is limited to 30 participants. If you register and are unable to attend please contact Laurie Sample so we fill all 30 spaces.
Must be a member of either DE SHRM Chapter or Delmarva SHRM.
Delmarva SHRM members register by emailing or calling Laurie Sample, Chapter Administrator at lsample@deshrm.org/302-367-7476.